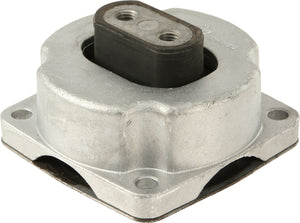 Transmission Mount 05-10 for Chrysler 300/ for Dodge Challenger Charger Magnum
Product Information:
Part Type:
Engine Mount - Transmission Mount
Product Code / Interchanges
EMT3163 / A5388 / 3163 / EM-5587 / MK5388 / 1677 / 7201-1331
OEM Part Number:
Vehicle Fitment:
2005-2010 Chrysler 300 2.7L
2005-2010 Chrysler 300 3.5L
2008-2010 Chrysler 3000 5.7L
2008-2009 Chrysler 3000 6.1L
2005-2010 Chrysler 300C 5.7L
2010-2010 Chrysler 300C 6.1L
2005-2007 Chrysler 300C SRT8 6.1L
2009-2010 Dodge Challenger 5.7L
2008-2010 Dodge Challenger 6.1L
2006-2010 Dodge Charger 2.7L
2006-2010 Dodge Charger 3.5L
2006-2009 Dodge Charger 5.7L
2007-2010 Dodge Charger 6.1L
2005-2008 Dodge Magnum 2.7L
2005-2008 Dodge Magnum 3.5L
2005-2008 Dodge Magnum 5.7L
2006-2008 Dodge Magnum 6.1L
Description:
OEM Quality Rubber.
Aftermarket built to O.E. Specifications.
Prevents Damage To Vehicle Components.
General Information:
Warranty:
Our products are protected by a 1-year replacement warranty.
Shipment fees for returning the product are to be paid by the buyer.
Shipment of replacement to the customer are to be paid by the seller.
Returned products must be inspected to confirm a defect. Once confirmed a replacement will be shipped to you (usually within 72 hours).
If you believe that your product is defective, please contact us to request more information on how to process your replacement.
This warranty does not cover:

Consequential, incidental, special, or exemplary damage resulting from the failure of this product or other parts.
Damages resulting from improper installation (including over-torquing).
Accident/collision/misuse/abuse.
Parts used off-road or for racing purposes (unless explicitly stated).
This warranty is considered void if the vehicle is sold, gifted, or ownership has been transferred in any way.
This warranty is to be considered void once it has been fulfilled.